Out-of-the-Box Sustainability: A Mobile Application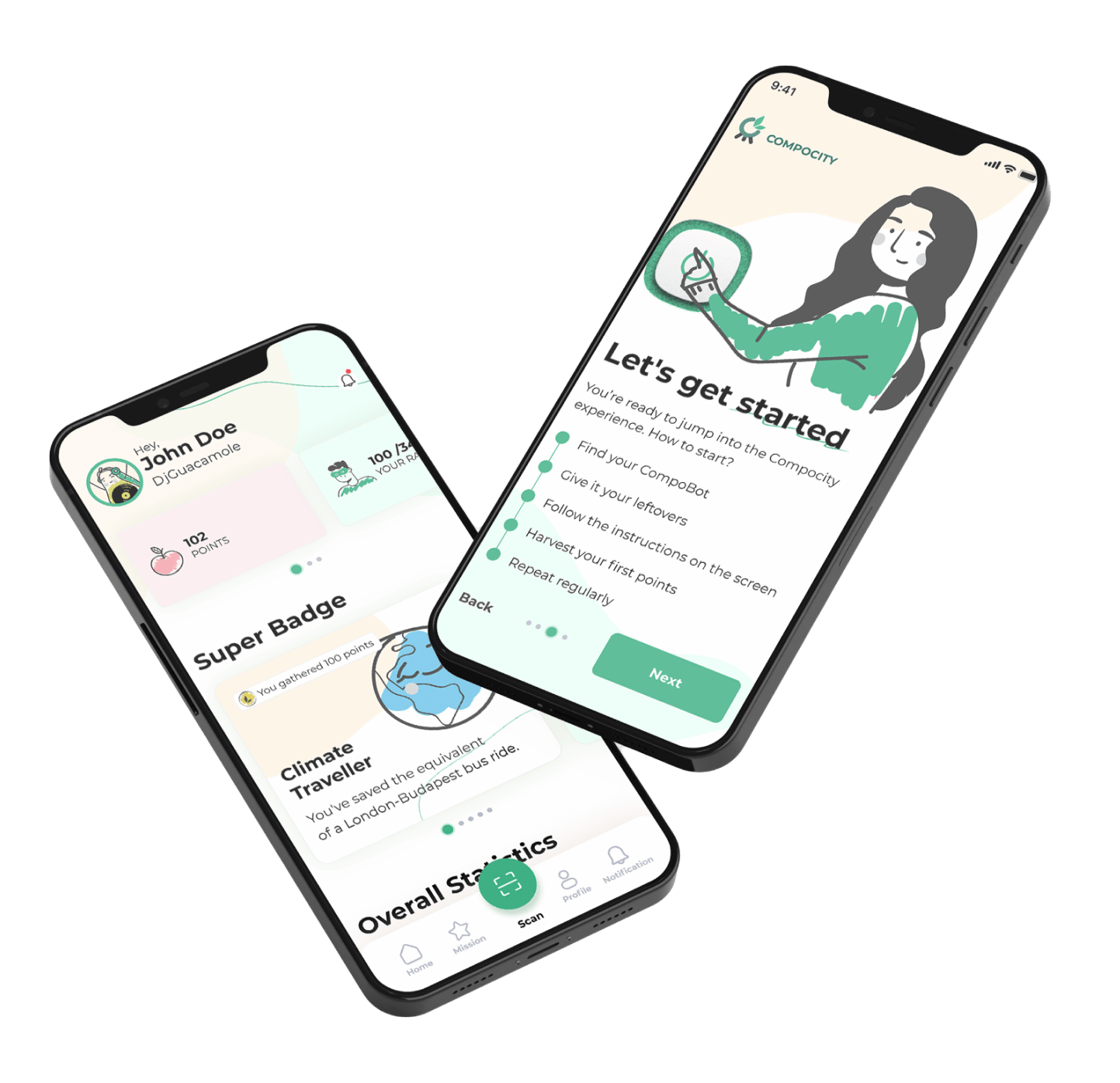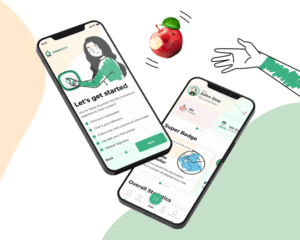 Results
By leveraging cutting-edge technologies and principles Compocity gained a powerful tool for promoting environmental sustainability through their partnership with Splendex.

Project Introduction
We believe that every small step towards sustainability counts, and that's exactly what the Compocity app promotes. We're thrilled to have helped create an app that motivates users to compost food waste and reduce their ecological footprint.
The Startup Tackling Climate Change One Compost Bin at a Time
Food waste doesn't always sound like the most exciting topic, but the forward-thinking Hungarian startup Compocity is changing that. They recognized that people would compost more if there was an easy and engaging way to do so. The Compocity team developed a physical machine called the Compobot that tracks the sustainability efforts of users. They tasked Splendex with the challenge of integrating the Compobot with a simple yet functional mobile app.
The aim of the project was to create a user-friendly mobile application that would make it fun for individuals and companies to compost their food waste. The app had to be intuitive and work seamlessly with Compobot and the back-office administration interface.
With Splendex's innovative design, the app successfully encouraged users to contribute to a greener planet.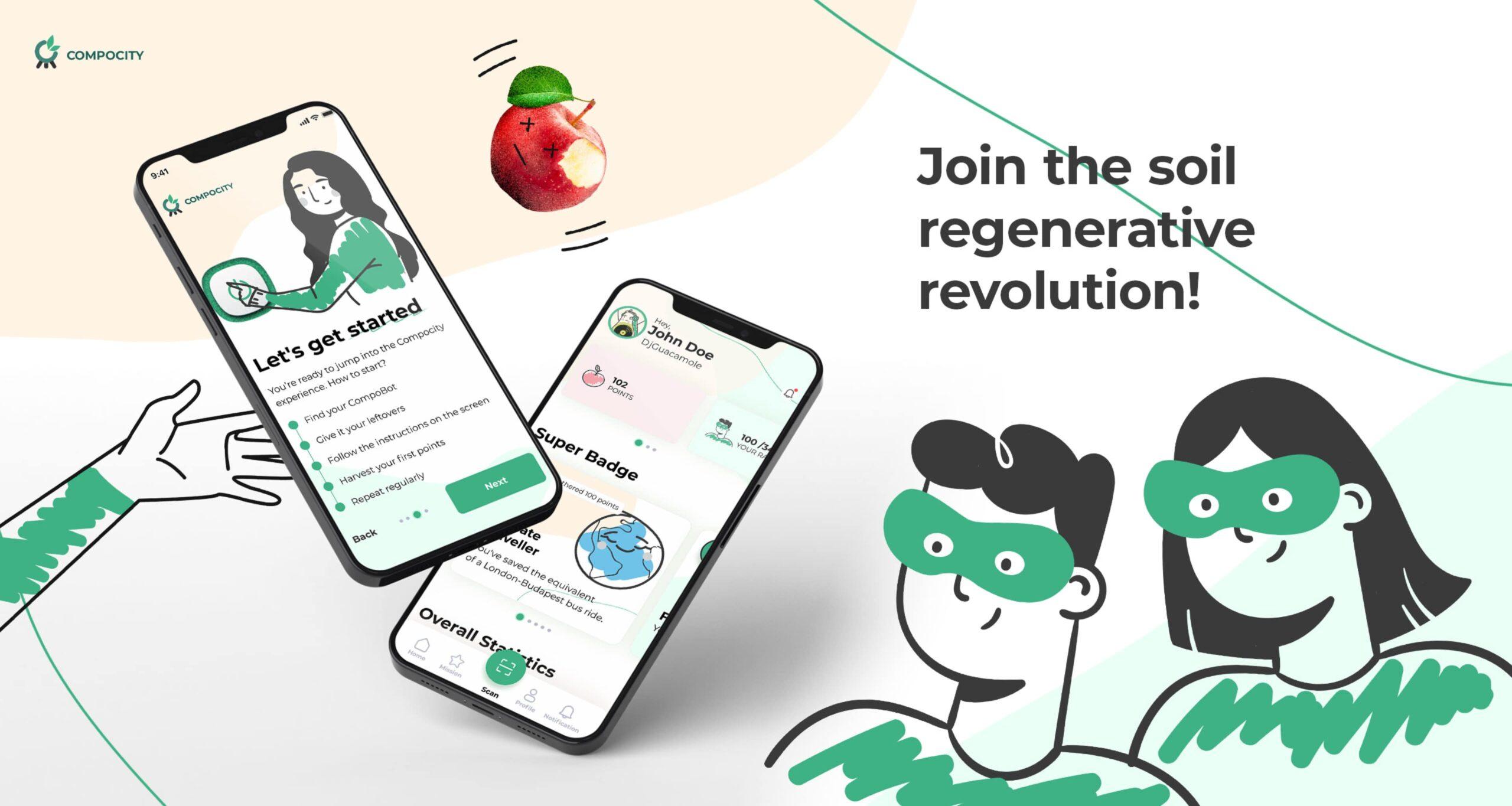 Incentives to Drive Sustainable Behavior
Gamification is more than just a buzzword – it's a proven method for motivating behavior change. Our solution to integrate gamification not only benefits the environment but also provides users with a sense of accomplishment and satisfaction. The most notable features of the application include a QR code scanner to access the Compobot, a leaderboard to track user progress, and a rewards system to incentivize composting all available through a user-friendly interface.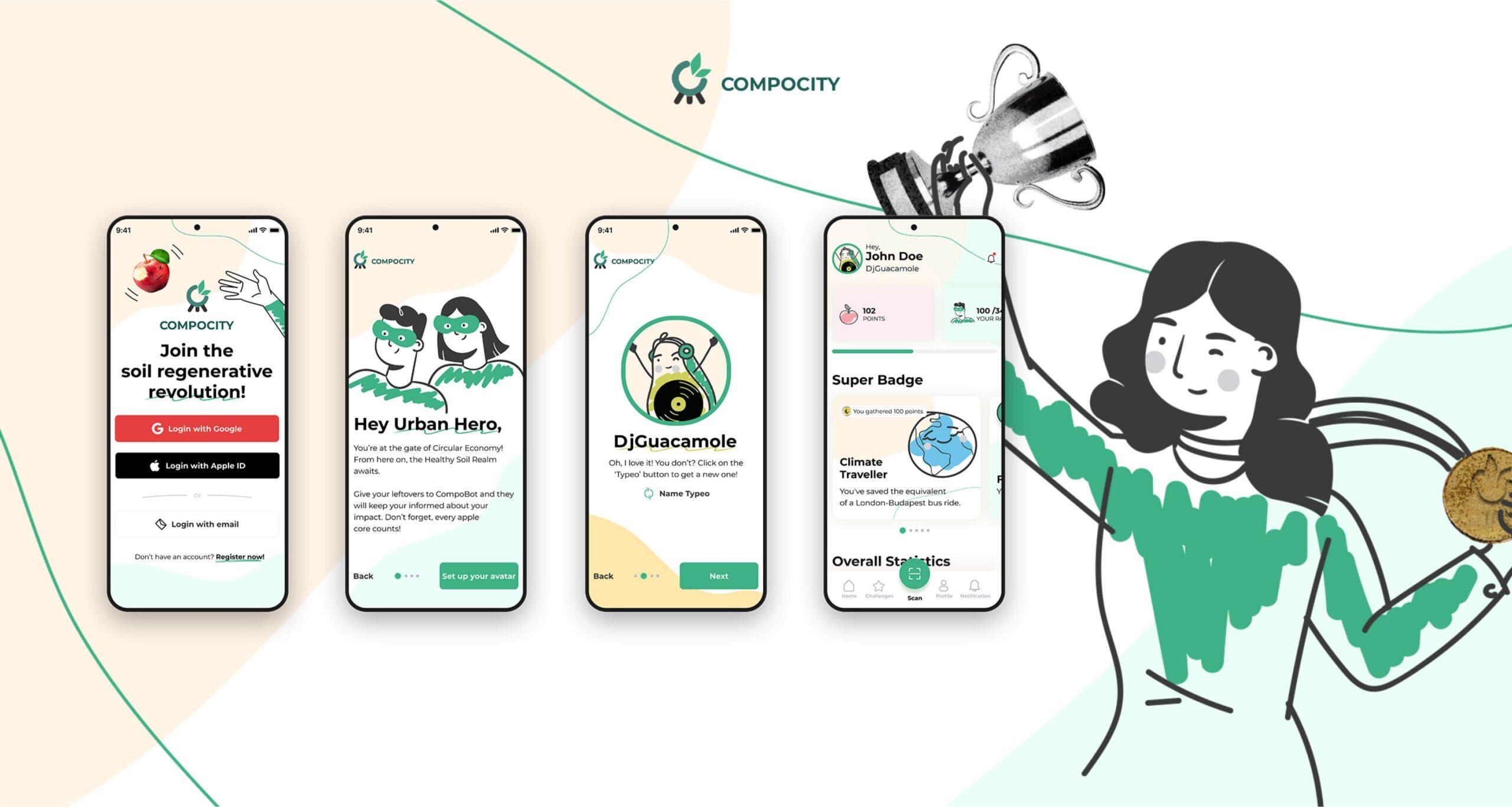 Beyond the App: The Key Tools to Success
The project involved consulting, workshops, UX design, UI design, development, and launch. A seamless user experience can have a profound impact on user engagement and adoption, which becomes even more crucial when it contributes to a cleaner, greener future.
By utilizing the latest software development technologies (such as React, React Native, Firebase, Microsoft Azure, and Node.js), our team was able to provide advanced security features, such as real-time data encryption and two-factor authentication, which ensures that user data is protected at all times. Additionally, these technologies allow for easier scalability, as they provide a flexible and modular architecture that can easily adapt to changing business needs.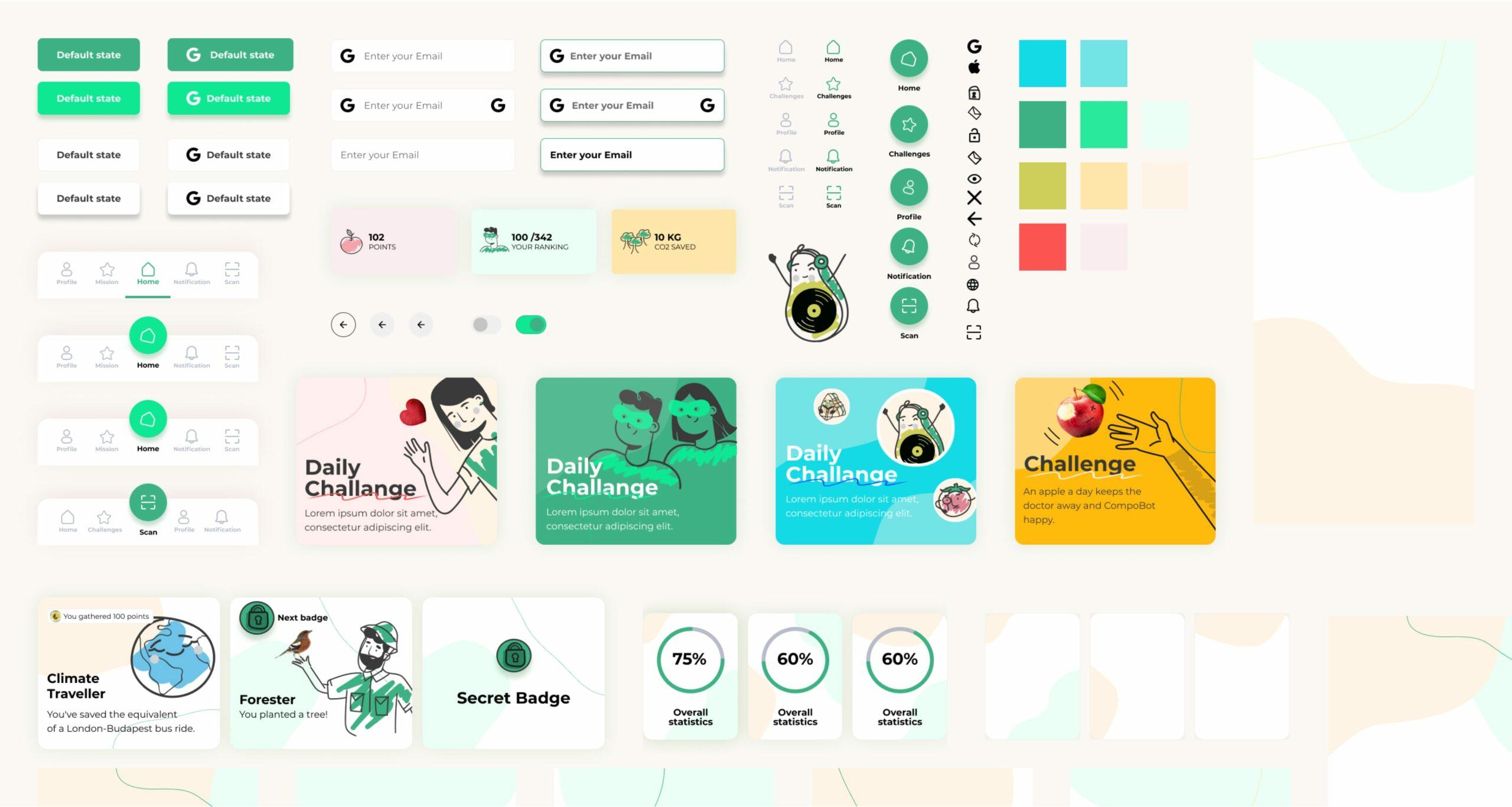 The Human Factor
By leveraging cutting-edge technologies and and combining them with our years of experience in modern agile development, we are able to deliver market-ready products that meet your unique requirements and business goals.
Our team is proud to have worked on this project and looks forward to seeing Compocity's continued success in the future. The mobile application we built has been successful in increasing user engagement and promoting environmental sustainability. Compocity plans to add more functionality to the application, expand their operations to other countries and introduce the Compobot to a wider audience.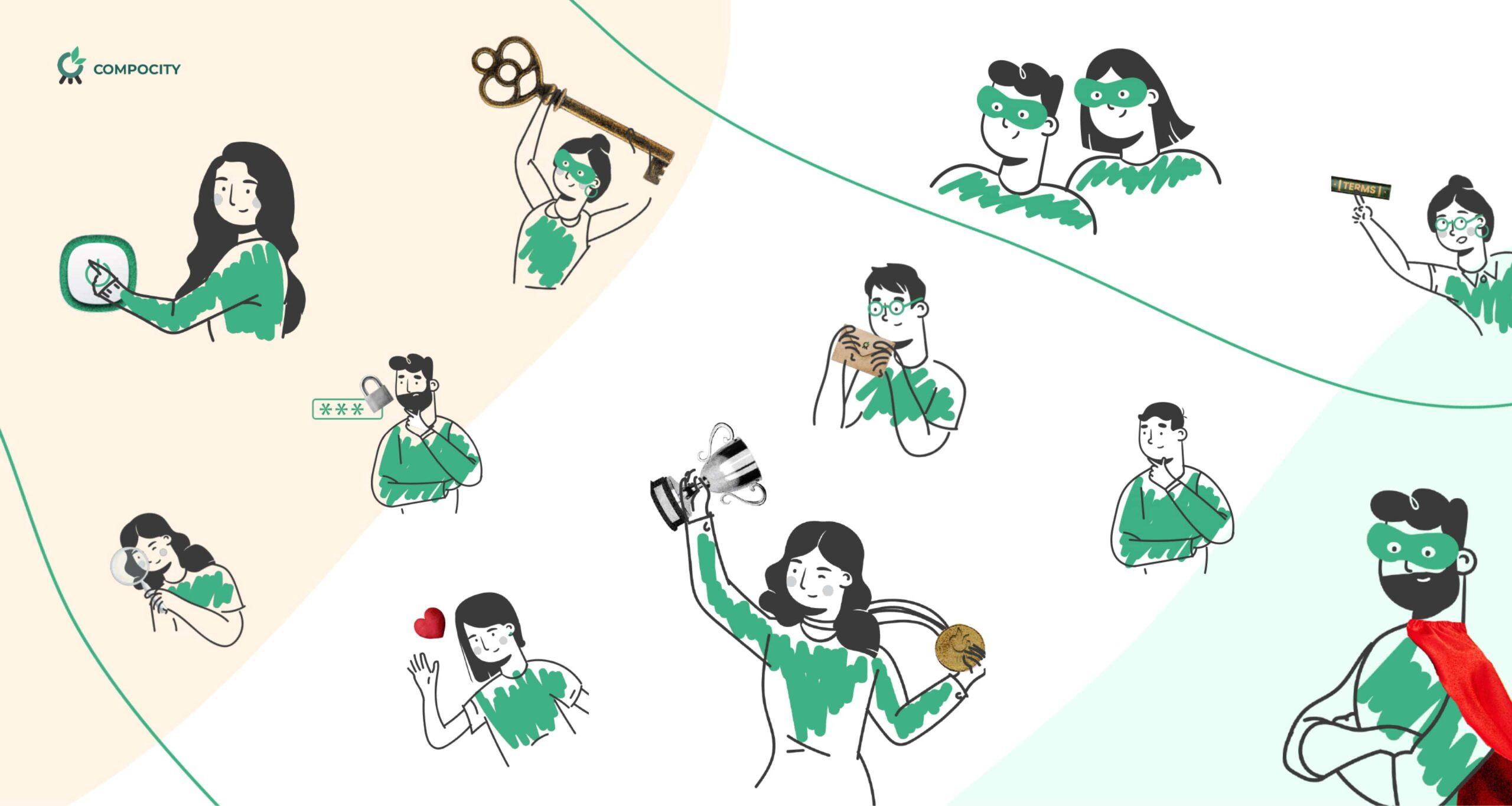 Accelerate Your Startup's Growth with Splendex
We love partnering with startups to create innovative solutions to ensure your success by quickly and cost-effectively bringing the idea to life. With our experience and expertise, we'll help you create a mobile application that's both cutting-edge and user-friendly.